This is a kinda random post....
So, Tulsa has been under mass construction for...well forever it feels like and they just keep addin more and more projects. So with all the construction, are those bright orange barrels and cones...Well tonight, I was driving home, windows down, sun roof open, and Remi's head out the window, and I saw a long line of orange cones. Ya wanna know what went through my head? How fun would it be to run all those little sones over and watch them going flyin! I know you've thought the same thing. I did control myself, but thought if it were later at night with less cars around...I just might do it!
So thankful the weekend is almost here!!
I have been so confused on what day it is all week...I even had a dream last night about being confused if it was Thursday or Friday, so I woke up this morning even more confused and really had no idea what day it was...really really hoping it was Friday...but finally came to the realization that it was only Thursday. So yay for tomorrow being Friday and then the weekend!
I plan on making my way to
Cherry Street Farmers Market
this weekend along with
Springfest
held by
Tulsa Garden Center
. I've never been to either, but I think it will be super fun. I'll probably take Remi with me and she'll love it! Thanks to my good friend,
Alayna at The Ruby Jewel
, I am starting a Square foot Garden this year. I have my frame built for my garden. I built a 4'x4'x10'' box. Mom tried to get me to buy the pre-made box that didn't require very much work...but it was $120! I don't think so! So I got 1 16 foot long 2''x10'' board for about $16 and some brackets for a couple bucks each and waala! Garden box complete less than $25. Dad came over and helped me get it started. We actually had to screw the screws in by hand cause I forgot to charge my drill and his wasn't charged either. Oh well, it didn't take long at all and it was a beautiful evening. I will also be making a trellis with 1''x3'' boards for my cucumber and squash to grow up instead of out. I don't know exactly what I am planting yet, but so far I want cucumbers, squash, tomatoes, bell peppers, okra, onion, and some herbs.
Apparently Square foot Gardening is very popular and seems pretty simple for first-timers. There are several ways to build your box, but basically you can plant so many plants in each square foot, there is a book on it and I have found lots of info online at various websites. Anywho, I am super excited for fresh veggies.
A couple of weeks ago, I took pictures of Miss M. This is my best friend from college, her niece. Hope you all enjoy the pictures!
Hope y'all enjoy the pictures, your cd is in the mail!
Talked to Rick and Mel last night and found out we will be staying in Venice for 3 nights at
Duodo Palace
which looks amazing and then 5 nights in Florance! We are waiting to hear back from the Travel Agent about what to do...but we will for sure be going to push over the Tower in Pisa and going on a Vinyard Tour of Tuscany! We are so excited there aren't words to describe it!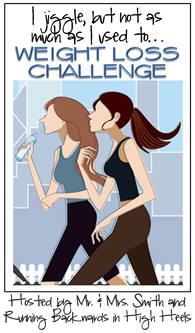 ARRRGGG!! This will be the second time of typing this part...stupid blogger decided not to save what I wrote...so here we go again...

I was readin up on some blog friends and I saw Brit was doing a Weight Loss Challenge...so I checked it out and thought what the heck, I'll give it a try!
It's the Jiggle Challenge, what a great name huh? I have some Jigglin goin on that I'm not too proud of. In High School I was very active and had definition where my now muffin top is. It was easy for me to stay fit, I was in practice everyday and tumbling classes 3-4 times a week too. I didn't really have to workout, I just tumbled my way to fit. At games, I did back flips for every point scored, stretched everyday. It was easy back then. Went to college and had some drink drink, still pretty active, but definitely gained some weight. Got married and got busy with life and plum lazy!
Mike and I started the P90X in January, and did it for a couple weeks until the massive blizzard came sweeping through Oklahoma...Why we stopped, I really don't know, I was havin a blast playin the snow though! But we never got back into it and I don't have a lot of self-motivation to just work out. Some friends of mine actually went to a tumbling class about 2 years ago and had a blast, but my tumbling buddy hurt herself and it seemed kinda weird being almost 30 in tumbling class with 10 year olds, so I stopped that too. Mike is super busy now with work (lawn and landscaping business) and baseball.
But with this, I may have accountability and motivation from others and if I'm having to put my weight up there, that maybe a motivator too!
The rules are simple, we check in once a week and report any loss of weight (pounds or percentages) and share about how we are meeting those goals.
My plan:
Be more active.
Take the Stairs again.
Walk with Remi.
Attempt P90X a 2-3 times a week.
Drink lots of water.
More Fruits and Veggies.
Watch my Proportions.
I don't really have a specific number of pounds I'd like to loose, really just feel more comfortable in my clothes.
If you'd like to join us, check it out here.
Well I hope you all are looking forward to the weekend as much as I am! What are your plans for a happy Friday and fabulous weekend?!